We regret to inform you that we are no longer accepting new customers.
If you're looking for cover, Smart Insurance offers Family Life Insurance that could help your family to manage major household debts like the mortgage and car repayments, or simply help with daily living expenses if the worst were to happen. Please call them on 0800 977 6057 for your free quote, or visit their website www.smartinsurance.co.uk 
Please note: If you're an existing customer, your FRANKLi policy remains unaffected. Please call FRANKLi customer service on 0800 542 7981 if you have any questions. 
Buy Life Insurance with FRANKLi and you and your loved ones will get unlimited access to a remote GP, mental health support and other health and wellbeing experts.
Buy Life Insurance with FRANKLi and you and your loved ones will get unlimited access to a remote GP, mental health support and other health and wellbeing experts.
Keep your loved ones health on the right track
With FREE healthcare services, you can easily manage your loved ones' health, wellbeing and lifestyle, to help keep everything in working order, whatever life throws at you. You, your partner and kids (up to age 21) will get unlimited access to a range of health and wellbeing services, from on-demand consultations with UK based GPs, to Best Doctors - the expert case management service with the world's top specialists.
What's included?
24/7 remote GP - Looking after your health isn't always easy to do. You get caught up in life and your health may take a back-seat. That's why when you do need a medical appointment, you'll have access to an unlimited, round-the-clock GP. Whether it's over the phone or via video call, the team are on hand for medical advice, prescriptions or further specialist referral.
Best Doctors - If you're struggling to find a diagnosis, you have a complex case or you'd just like a second opinion, you'll have access to 50,000+ medical specialists with the expert case management service from Best Doctors. Whatever your needs, world-leading experts will be on hand to manage your case and provide recommendations for treatment on a wide variety of conditions.
Online health check - You can get a personalised report containing tips for improving your medical conditions and nutrition, as well as forming healthy habits for the future. You can also discover more about cardiovascular profile or screening programmes that may suit you.
Mental health support - Your mental health is just as important as your physical health. If you would like to get in touch with a professional, simply contact your 24/7 GP and they'll be able to arrange for you to see a suitable professional. Whether you're struggling with stress, anxiety, trauma, depression or a recent bereavement, the service is here to help you and your family when you need it most.
Nutrition consultations - Our nutrition consultation service can help answer any questions you have about your diet either over the phone or online. Whether you want to know more about weight loss, pregnancy nutrition advice, or food intolerances, a team of specialist nutritionists are on hand to help. They can also create a personalised plan, including meal plans and weekly menus, that will help you to reach your nutrition goals.
Online fitness programme - Get four or eight week tailored online programmes, designed by sports coaches and nutrition experts, that can help keep you on track with your health and fitness goals. Whatever it is you want to achieve, you'll get a weekly menu and daily exercise routine that's created just for you.
These services are non-contractual, which means that they don't form part of your insurance contract and the service can be withdrawn at any time without notice.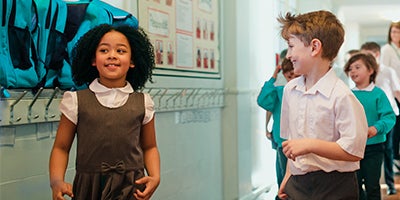 Got a question?
Enter your details below and we'll give you a call within around five minutes to help answer any questions you might have.